New York Comedy Club, New York
Parlor Live Comedy, Seattle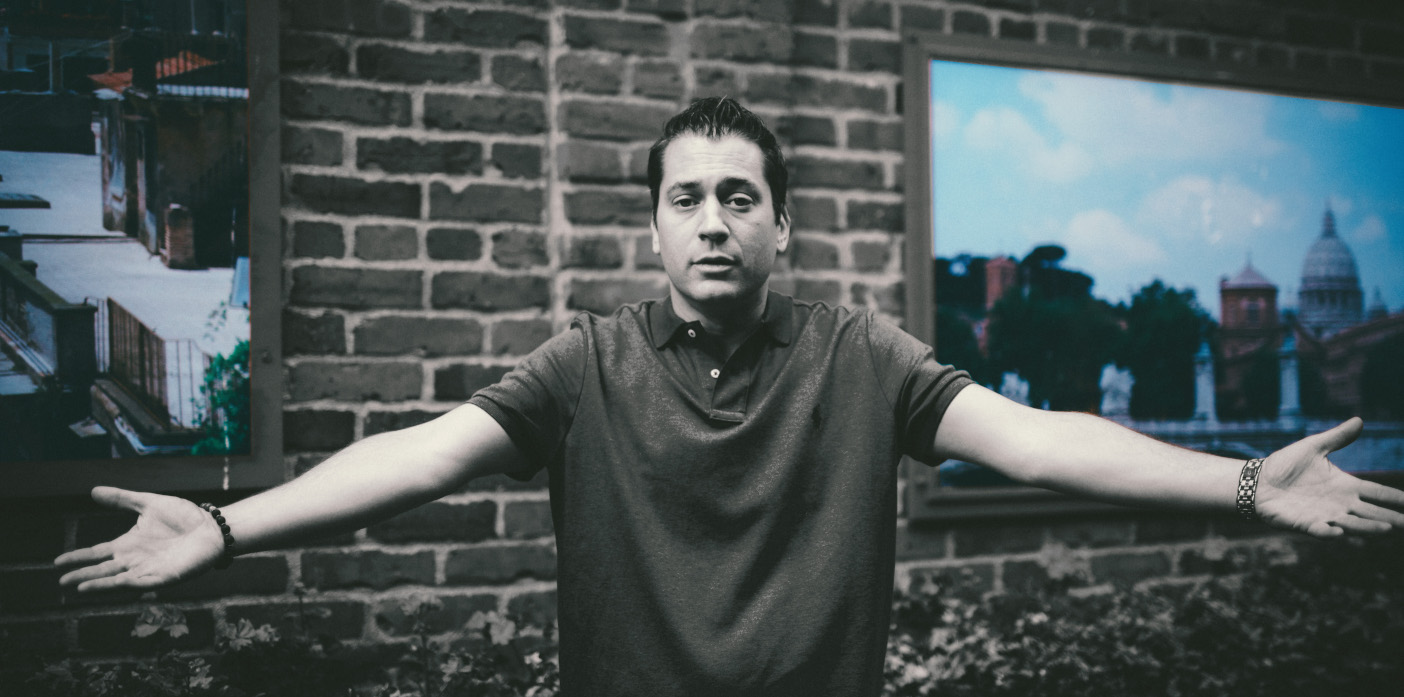 There are many problems in the world, luckily we have Simon Kaufman to solve them for us on stage.
Simon Kaufman's performances are a form of social commentary on society. Taking a stoic philosophical viewpoint towards his life, Simon's stand up act is like an orator standing in the Forum of ancient Rome using his humor as a means of speaking to his fellow countrymen as the empire declines.
Simon jokes about having grown up in a Jewish Home in the inner city and having two sets of friends. Being the only white guy on many of his little league sports teams and being exposed to both the Jewish culture as well as the minority inner city culture has left Simon with a rich understanding of all aspects of the American spectrum that few get to have.
From the city to the country Simon's jokes appeal to everybody. Simon has performed stand up on Comcast Cable, and Up Late Northwest.
He's appeared on Bravo TV's "Millionaire Matchmaker", and was in the movie "Silver Skies" with George Hamilton and Dick Van Patten. He currently lives in Hawaii and Seattle and is excited to be working on his new venture, The Holy Bro Show, coming soon. 
His comedy is cerebral but not stuffy and therefore works for all different types of audiences. His act is about the chaos of life, the over consumption of modern times, lack of leadership, and depicts and documents these crazy times and our current age of rapid evolution.
Simon is also a practitioner of Yoga and Transcendental Meditation and works to draw his art from his inner intuitive self and not just his intellect.  Overall he tries to have a positive spin on his performance and hopes to make it an uplifting experience by making people laugh. 
SIMON KAUFMAN

(323) 643-2970 | Simon@SimonKaufman.com

Height-6'0"
Hair: Black
Weight-195 lbs.
Eyes: Green
An extremely charismatic, motivated, engaging and innovative entrepreneur. Versatile stand-up comedian and on-air personality, with a passion for turning the best ideas into shows that entertain and inspire.
Actor – Millionaire Matchmaker / Season 4, Episode 1 / BRAVO Network
Actor – Silver Skies / Amazon Prime
Stand Up Comedian – The "206" / Season 3, Episode 13 / King 5 NBC
Stand Up Comedian – Comcast Cable on Demand
ON-AIR PERSONALITY AND HOSTING
Radio Host – KBIG FM / "The Morning Drive" / Hilo, HI
Writer/Host/Producer – KBIG FM / "The LAFFTA Show / Hilo, HI
Radio Host – Smodcast.com / "The Breaks" / Los Angeles, CA
Radio Host – Skidrowstudios.com / "N.P.R." / Los Angeles, CA
Radio Host – 1300 KKOL "Shmooze Radio / Seattle, WA
Professional Emcee – Event Source NW / Kirkland, WA
| | | |
| --- | --- | --- |
| Comedy Underground, Seattle | John Lovitz Comedy Club, L.A. | Parlor Live Comedy, Seattle |
| Bananas Comedy Club, NJ | Ha Comedy Club, NYC | The Comedy Store, Hollywood |
| Gotham Comedy Club, NYC | Eastville Comedy Club, NYC | Broadway Comedy Club, NYC |
| New York Comedy Club, NYC | Laughs Comedy Club, Seattle | Harvey's Comedy, Portland |
As Founder and CEO of Komodo Comedy LLC, Simon regularly produces shows at the following locations
| | | |
| --- | --- | --- |
| Gotham Comedy Club | | New York, NY |
| Comedy Underground | | Seattle, WA |
| Ashford & Simpson Sugar Bar | | New York, NY |
| Laughs Comedy Club | | Seattle, WA |
| Pyramid Brewery | | Seattle, WA |
| Columbia Winery | | Woodinville, WA |
| | | |
| --- | --- | --- |
| Improvisation | Improv 101 | Upright Citizens Brigade NYC |
| The Rossi-Snyder Scene Study | Intensive Theater Labs | Complex Theater |
| Art of the Audition | Roy Arias Studios | Wendy McKenzie |
| Audition for Film & Television | Cold Reads/ Private Coach | Stephen H. Snyder |
| Character Exploration | Intensive Scene Study | Leo Rossi |
Stand-up Comedy, On-Air Personality, Acting, Commercial and Animation Voice Over, Host/MC, Improv, Full Body Comedy, Hip Hop and Freestyle Rap, Modeling.  Dialects: New York, Hebrew, British, Italian American, Yiddish, Eastern European. Licensed Driver. USA Passport.
American Cancer Society Hawaii 2020 Campaign – Spokesman for "Real Men Wear Pink"
American Cancer Society Washington State 2021 Campaign – "Power of Pink Ambassador"